Distance to City center:
0km
Distance to Airport:
10km
Max capacity theatre:
100 delegates
Max capacity banquet:
0 delegates
Max capacity reception:
100 delegates
Size of largest room:
124 m2
Description
Royal Danish Library – The Black Diamond - is much more than a library.
The Royal Danish Library offers modern meeting and conference facilities at Slotsholmen located at the Copenhagen harbour front.
As meeting- and conference guest you will arrive at an unconventional conference venue - a modern version of a library in breathtaking surroundings with room for immersion and pleasure.
The Royal Danish Library is in addition to being a workplace for many young students also a cultural center with a café and a restaurant and a rich selection of cultural events - music, words and exhibitions. As the meeting planner you have the opportunity to inspire and motivate your participants by taking advantage of these offers.
The area, Slotsholmen, is characterized by a number of prominent and important buildings, among these Christiansborg where The Danish Parliament is located and the old Exhange Building, Børsen. History & Exhibtion, In 1999, the Black Diamond was inaugurated – a daring new waterfront edifice. Glass, concrete, black granite and steel is annexed to the original 1906 redbrick library facing the Library Garden, a secret and peaceful oasis.
The exterior of the building mirrors the surroundings and stands out in the cityscape as a shrine - a treasure chest containing the Danish heritage. Explore the spectacular architecture of this Copenhagen landmark or dive into the many offers: visit the free permanent exhibition of book treasures, experience live music and author talks in the stylish concert hall, take a break with barista coffee on café's waterfront terrace or enjoy a gourmet meal in the restaurant with a splendid view of the harbour canal.
Auditoriums
Plenary Rooms
Meeting And Break Out Rooms
Restaurants
Contact
Location:
Søren Kierkegaards Plads 1, 1016 København
Nearby hotels
Radisson Blu Scandinavia
For information regarding Covid-19, please have a look at our guidelines at: https://www.radissonhotels.com/en-us/social-responsibility/health-safety
Radisson Blu Scandinavia Hotel in Copenhagen offers 26 floors and 544 newly renovated rooms, all with a wonderful view of the city. In all the rooms and public areas the guests have free wireless internet access.
The hotel is situated only a short walk from Tivoli Gardens and the shopping street Strøget. The metro station is just around the corner, with connections to the city centre and Copenhagen Airport.
The hotel's numerous facilities also include three restaurants serving food from all over the world, two bars, a business lounge, 380 parking places, fitness centre (free of charge) and Casino Copenhagen - the only casino in town.
read more
Copenhagen Strand
For information regarding Covid-19, please have a look at our guidelines at: www.copenhagenstrand.com/-/media/arp-hansen/pdf/safe-to-visit_uk.pdf. The safety and security of our guests are, as well in these times, our highest priority, at the front page of our website you can read more about the current situation at our hotel.
Nordic light and understated luxury at the harbour promenade
Welcome to Copenhagen Strand, the city's newly transformed waterfront hotel at Copenhagen's harbour promenade! You can arrive by boat, car or the Metro, and the location is unique with just a few minutes' walk to Nyhavn, the Royal Residence Amalienborg Palace, Kongens Nytorv, and the famous shopping street "Strøget".
Enjoy the tranquility of the 4-star rooms decorated in Scandinavian design inspired by the Nordic light, the sea and the Danish cosiness. The interior is handpicked with emphasis on discreet luxury, a stylish touch and extra comfort, which include amazing beds, a private tea and coffee set, safety box and mini bar. Use the hotel lobby and restaurant as your own venue; the well-assorted bar and the many comfortable corners in the lobby are perfect for informal meetings and social gatherings.
At the elegant waterfront hotel you can ask for a deckchair in the summer and enjoy the harbour promenade in front of the hotel – or you can go jogging or stroll along the waterside at Amalienborg Palace and Langelinie. The district is buzzing with cafés, culture and culinary temptations.
read more
Copenhagen Marriott Hotel
Read about our health & safety initiatives here
Copenhagen Marriott Hotel is a five-star hotel alongside the canal by Kalvebod Brygge. Located on the quaint harbor in Denmark's capital, Copenhagen Marriott Hotel offers 406 spacious accommodations with exquisite water and city views unique among hotels in Copenhagen, Denmark.
Retreat to a stylish guest room featuring luxury Marriott bedding with down comforters and rich linens. This hotel in Copenhagen, Denmark, is renowned for its 16 superlative conference facilities that accommodate up to 600 delegates with 13 breakout conference rooms and the latest business and meeting technology.
We are constantly adapting to a world in constant change by requesting innovative and sustainable solutions. We are proud to offer you our service as a holistic provider of modern technology. We offer an arrey of solutions for hybrid and virtual events, whether it is this years board meeting, your company kick off or an inspirational seminar. We hold your hand through this new digital journey to ensure the best possible outcome for you and your guests.
Would you like a virtual site inspection of our meeting facilities or have a prospect for a new event? Please don't hesitate to get in touch with one of our Sales Managers meetings@cphmarriott.dk.
Fine catering and dedicated associates showcase the attention to detail this Copenhagen, Denmark, hotel is known for. Entice yourself with superb dining, or enjoy our well-equipped Barrett's fitness gym, featuring a sauna, steam bath and massage facilities with professionally trained massage therapists.
Or, explore one of the many attractions just steps away from our door in the city center. No matter your travel needs, Copenhagen Marriott Hotel is the most exquisite hotel Copenhagen, Denmark, has to offer.
read more
CABINN City
For information regarding Covid-19, please have a look at our guidelines at: https://en.cabinn.com/covid-19
CABINN City is a member of the CABINN chain of hotels in Copenhagen, Aarhus, Odense, Aalborg, Vejle and Esbjerg. Today CABINN has 3072 rooms in total.
CABINN City has the best location in Copenhagen City right behind the famous Tivoli Gardens (400 m), Copenhagen Central Station (300 m) and within walking distance to all the most popular attractions in Copenhagen such as The Little Mermaid, The Pedestrian Street and Nyhavn.
The hotel has 352 rooms and 1020 beds. There are 4 room categories from per room per night: Dkk 499. Parking is available (in return for payment) in underground parking lot. CABINN City is a non-smoking hotel and very eco-friendly.
All rooms are very well-furnished and functionally laid out with own shower and toilet, telephone and TV, as well as electric kettle with free coffee and tea. Free Wireless Internet Access in all rooms and in the hotel lobby.
The reception is open 24 hours where you can buy food and beverages among others.
read more
Scandic Palace Hotel
For information regarding Covid-19, please have a look at our guidelines at: https://www.scandichotels.com/customer-service/frequently-asked-questions/covid-19-coronavirus
Scandic Palace Hotel is part of Scandic Hotels – the largest Nordic hotel operator.
The hotel offers the ideal venue for meetings and conferences right in the heart of Copenhagen. With our many years of experience as organizers of meetings and conferences, we know just how to plan an individual event to create the perfect setting – every time.
The conference and meeting rooms are modern and decorated in a classic style, echoing the building's architecture and its 100 year-old history.
All venues have free WiFi and all the technical equipment you may need.
We also welcome you to our Executive Floor on the 5th floor - an exclusive VIP area with big modern suites, which can be used for meetings, events, delegations and private dinner parties. From the new rooftop terrace you can enjoy the view of the Town Hall Square.
A Better Meeting Experience
At Scandic Palace Hotel, we believe in the power of meetings. We believe that what happens within the walls of a meeting room has the power to change the world. That's why we offer a research-based meeting concept to help you reach your goals. Our talented and dedicated team will tailor a meeting that fits the purpose of your meeting to create an even better meeting experience for you and your participants.
read more
Hotel Skt Petri
For information regarding Covid-19, please have a look at our guidelines at: https://www.sktpetri.com/stay-safe-corona-virus/
Welcome to SKT. PETRI. A hotel where history has been reborn. Once an old department store, today a hotel offering a refined sense of laidback luxury.
Dating back to 1924, SKT. PETRI has been a Copenhagen landmark and icon for decades making it a destination for design lovers and alike. The hotel offers a prime location in the heart of the quirky Latin Quarter close to all main attractions and public transportation, making it a short 20 minute ride to the airport from the hotel with metro.
The hotel offers 288 elegantly furnished rooms, whereof 26 are suites, many including balconies with breathtaking views overlooking the rooftops and spires of Copenhagen. With a bold use of color the design and aesthetics of the hotel challenge the typical Scandinavian minimalism offering a modern, yet cozy, sense of comfort.
SKT. PETRI is a local meeting spot. Whether it be sitting in the garden courtyard under the summer sun sharing a pizza from our artisan oven, having a business meeting over a cup of coffee in the lobby, or hosting a dinner party in one of the hotel's two restaurants. The conference facilities can host up to 180 people and our committed and dedicated team are ready to take care of both the planning and implementation fase of your meeting or event.
Through personal attention SKT. PETRI is devoted to creating unique and memorable experiences, and we can't wait to create some more with you.
read more
Villa Copenhagen
Opened 01 July 2020
Welcome to Villa Copenhagen. A contemporary home of contrast, conscious luxury and happiness while limiting our environmental footprint.
Inside the former Central Post Office building in Copenhagen, a vibrant, contemporary hospitality concept is taking shape, unfolded on the 1. July 2020.
Dating back to 1912, the landmark building is located in the very heart of Copenhagen, across from the Central Station and the Tivoli Gardens.
Villa is a hybrid concept in a league of its own; the perfect backdrop for all from work-related gatherings and meetings to casual hangouts, friendly dinners or coffee on the go. It's a fluid and dynamic space for the modern city dweller, and a place of multifaceted inspiration for the adventurous, socially conscious and quality-aware.
Villa opens up to Copenhagen as a locally rooted meeting point, accommodating not only visitors from outside of Copenhagen, but encouraging local residents to convene for work, social activities, meetings etc., stimulating and connecting people. The idea is to build and establish a community rather than simply a hotel; to contribute something to the city and neighbourhood while offering guests a fluid experience of being part of the local community.
390 rooms
2300 sq.m. meeting space - Offering a 1200 sq.m. events hall - professional functionality, residential feeling and energetic style.
Courtyard with cozy interior design, plants & olive trees, a bar and a covered glass roof
Brasserie with cosmopolitan food cooked the nordic way
Bar & lounge, a multi-functional eventspace
Sunken terrace with kitchen & bakery
Hidden roof garden with spices & vegetables
Swimming pool and wellness area with fitness centre and sauna
Work. Meet. Dine. Mingle. Explore. Rest. Enjoy!
read more
On-site activity
Private Guided Tours of The Royal Library
Take a tour of the Royal Danish Library and learn about the architecture, history, and cultural life of the library
read more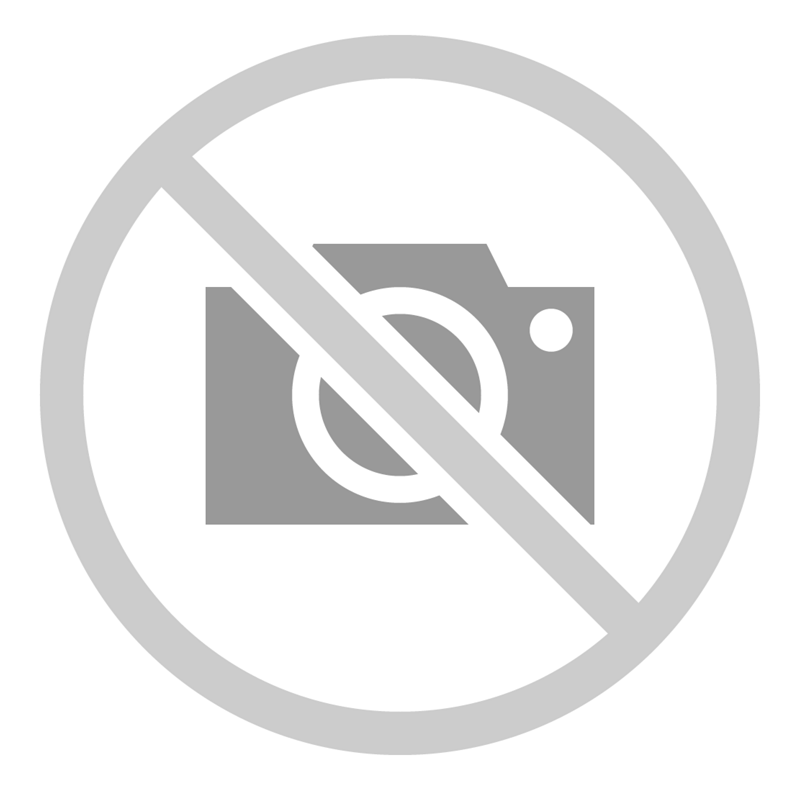 Exhibitions in The Black Diamond
See what's going on in the Black Diamond
read more
Concerts in The Black Diamond
See the upcoming concerts in the Black Diamond
read more
International events
Stay updated with international events at The Black Diamond with a quarterly overview of English language events, special invitations and announcements.
read more
Inspiration for activities
Contact our local DMC's to assist with the planning of your activities in Copenhagen
read more